About Budgetronics
Budgetronics is an online store where much used and rare electronic components are sold to electronic hobbyists, schools and industry.
We have more then 16 years experience with online selling electronic components. You can order your electronic needs at Budgetronics and trust us to deliver your order as soon as possible.
Budgetronics will NEVER bother you with newsletters, promotional emails and wil never ask you for a review. Also you do NOT have to register yourself at our website just order without a hassle. Easy and fast.
We provide basic electronics for the beginner but also sell components for the more advanced electronic engineer. We want to make electronics understandable for everbody and offer clear product descriptions, beginners kits and basic information about electronics on our website.
Budgetronics likes to be regarded as a trustworthy retailer with high quality service. Our main goal is satisfied customers and providing them with good quality electronic products.
We are alway's willing to learn from our customers and welcome any remarks you may have about our webshop, products and service.
Have fun with online shopping at Budgetronics!
The Budgetronics team.
Budgetronics
Nieuwendammerdijk 532-C5
1023 BX Amsterdam
The Netherlands
Chamber of Commerce Amsterdam nr. 34277312
VAT nr. NL001604782B44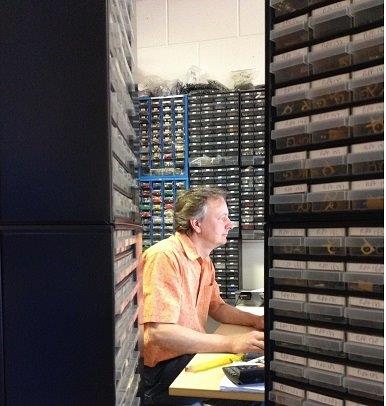 Always looking for the best electronic components
The domains mentioned below are also owned by Budgetronics. You can also find our webshop through these links and order save.
www.budgetronics.com
www.budgettronics.com
www.budgetronics.eu
www.budgettronics.eu
www.budgetronics.nl
www.budgettronics.nl
www.electronica-onderdelen.com
www.electronica-componenten.com
www.elektronica-componenten.com
www.electronicahobby.nl
www.elektronicahobby.nl
www.hobby-elektronica.nl
www.hobby-electronica.nl
www.budgetronics.mobi
www.budgetronics.info
www.budgetronics.co.uk
www.budgetronics.tel
www.budgetronics.be
www.budgettronics.be
www.budgetronics.net
www.budgetronics.org
www.budgetronics.me
www.budgetronics.asia
www.budgetronics.me.uk